WTCA & WTCNI Banquet – March 19, 2022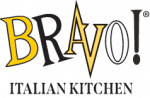 If you're attending the Louisville Specialties, join us for a delicious Italian dinner on Saturday night. Our capacity for the banquet is 50 and is based on forms and payments received … please purchase your tickets early!
Let us know you're coming by completing the RSVP ticket form and then send your payment either by PayPal or Check.
Complete the ticket form here – RSVP ticket form
Payment Options:
Pay by PayPal: $46.50 per ticket. Send payment to PayPal.me/wtcni OR from PayPal, search for "treasurer.wtcni@gmail.com"
Pay by check: $45 per ticket. Make check payable to: Welsh Terrier Club of Northern Illinois and mail to: Michele Foley, 1388 W. Timber Trail Dr., Whitehall, MI 49461
If you have questions regarding the Banquet, please contact Cathy Zanardelli at 
cazdazraz@yahoo.com
No entries match your request.