Mid-States Welsh Terrier Club – Fast CAT Meet-Up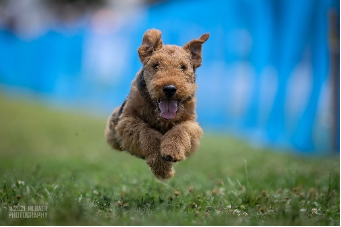 Registration opening date:  TBA (approximately 4-6 weeks prior to event)
Registration closing:  October 18, 2021 @ 6 PM
REGISTRATION IS ONLINE – HANDLED DIRECTLY THROUGH THE K9 SPLASH ZONE WEBSITE
Once registration opens you may go directly to the K9 Splash Zone website to register, pay entry fee, and select a time to race.  Times are in 1-hour increments with numerous dogs running during this hour.  Dogs may run once per event and there are two events each day.  Your dog may run up to 4 times this weekend!
AKC Fast CAT Competition eligibility:
Open to all dogs at least 12 months of age that are individually registered/listed with the AKC. This includes dogs recorded in the FSS program, dogs with PAL numbers or dogs enrolled in the AKC Canine Partners program. Females in season may not enter. A dog may enter only once per event. (An event is defined by an event number.)
An inspection committee shall inspect each entry for lameness, fitness to compete and females in season. (Not Eligible to Compete)
Hotels:  The closest hotel to the event is the Holiday Inn Express & Suites Dayton West – Brookville, 95 Parkview Drive North, Brookville, Ohio 45309, 937-833-9998.  Pet fee is $25 per night.  There are numerous hotels that allow pets within a 20-mile radius. Please make your own reservations. Note:  Since you pick your running time you may be able to schedule an afternoon event for Saturday and a morning time for Sunday thus only needing one night lodging!
Dinner: Saturday evening optional – TBD
NOTE:  This is a MSWTC Meet-up.  This event is not sponsored in any way by our club.