Backblaze (Cloud Storage)
Backblaze (Cloud Storage)
Limited to videos under 500mb with this method – If your video is larger than 500mb, upload to youtube and use that link temporarily.
Go to https://www.backblaze.com/ – in upper right corner click on sign in
Username info@wtcni.com. Password Kris2066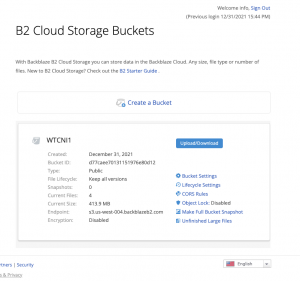 Click on the blue upload/download button, then choose what you want to do.  In this case we are uploading – so I clicked on the upload button. It is drag and drop capable.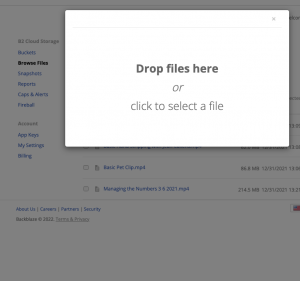 Once uploaded, click on the uploaded video to get it's details.
Copy and paste the Friendly URL into the video URL box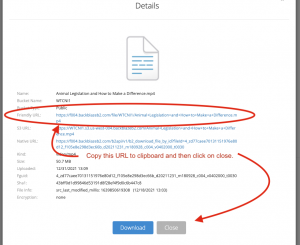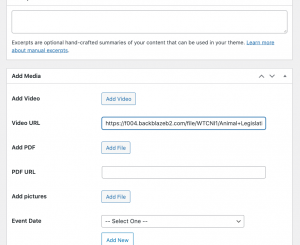 The result