Mississippi Valley Kennel Club - Friday, June 2, 2023
Welsh Terrier Club of Northern Illinois
Designated Specialty with Sweepstakes Show
Sweepstakes Judge: Becky Eterno
Judge's Critique:
My overall impression of all six entrants was that every one of them "belonged" in the show ring. They had well-proportioned bodies in good condition, nice heads, full dentition, good tailsets. Coat texture was also good, though a couple of the coats were just starting to come in well, making it a little harder to judge.
Since all the youngsters had good basic quality and all were only a month or two apart in age, 12-15 months old, I got to start out with a relatively level playing field as far stage of development was concerned.
My Best in Sweeps, a handsome, substantial male, Sanherpic Just Do It at Bayleighs, presented the best overall picture, with a particularly good, masculine head-neck-topline arrangement, moderately short back and good tailset. His very showy attitude and good movement sealed the deal.
The female side of things presented a more difficult choice. All three of the girls, while a bit different in style, were close in quality. Movement made the difference for me, resulting in my choice of the substantial and free-moving Brynmawr Night Chimes as Best of Opposite.
Thank you to the Northern Illinois Club for allowing me to evaluate your puppies. It was a thoroughly enjoyable experience!
Becky Eterno
Longmont, CO

Sanherpinc Just Do It at Bayleighs
Best Opposite Sex to Best in Sweepstakes
Michele Foley, Kathy Rost & Jean Callens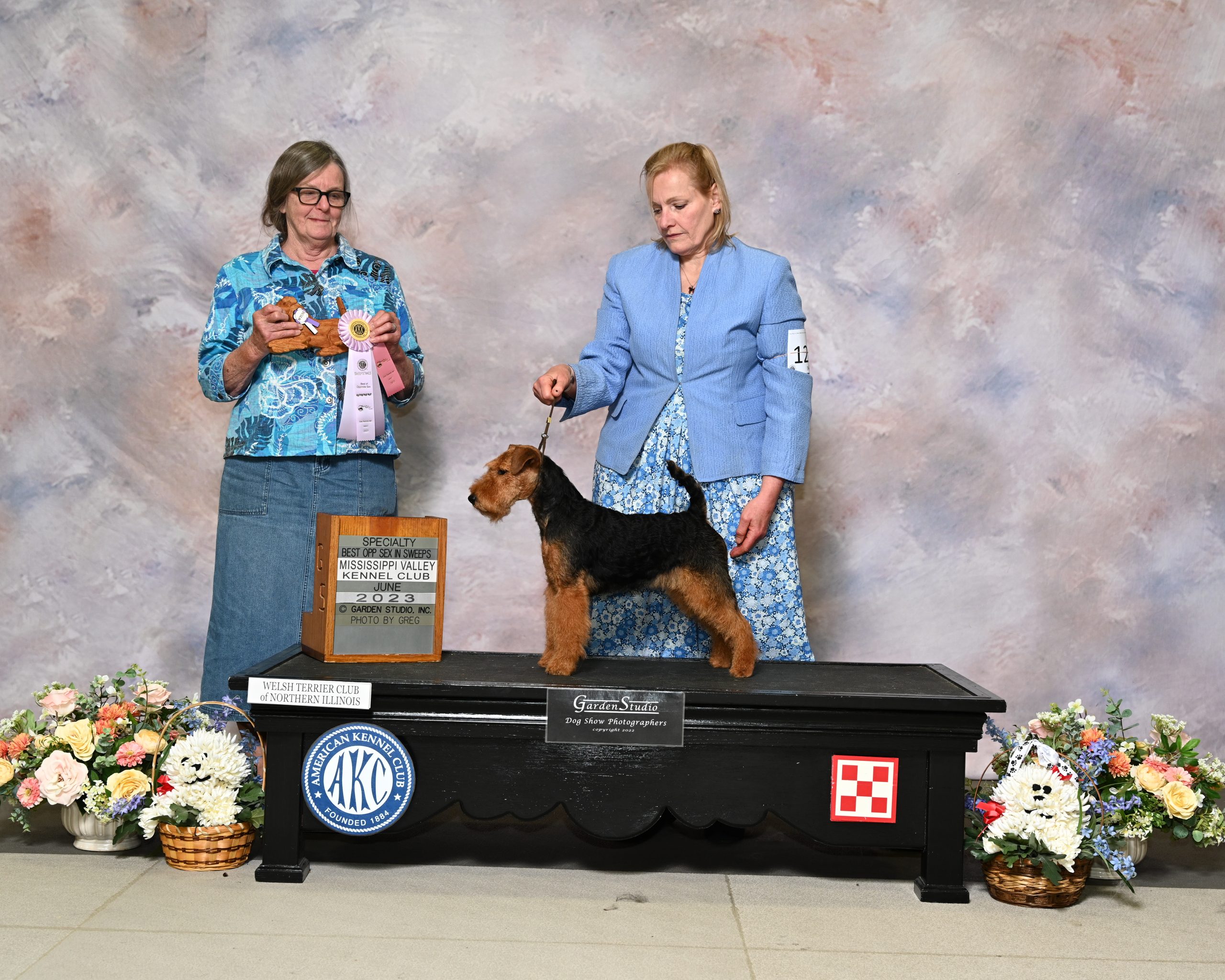 Regular Class Judge: Bruce Schwartz
Judge's Critique:
GCHS CH Abbeyrose Black Chrome
Mary Duafala, Judith Anspach, Pamela Allen, Suzan and Randy Williams, & Daryl Peters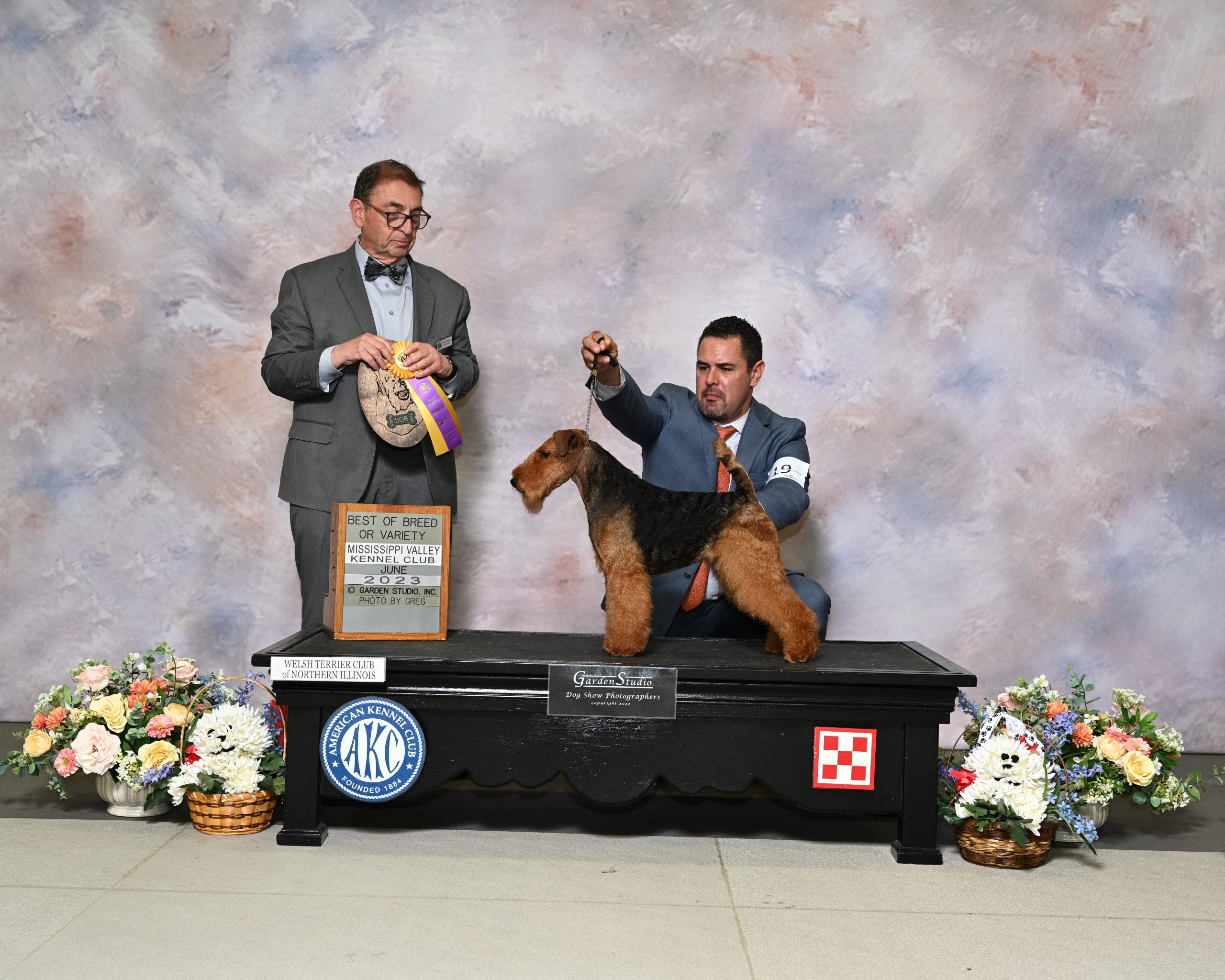 Kathy Rost, Jean Callens & Janice Simmons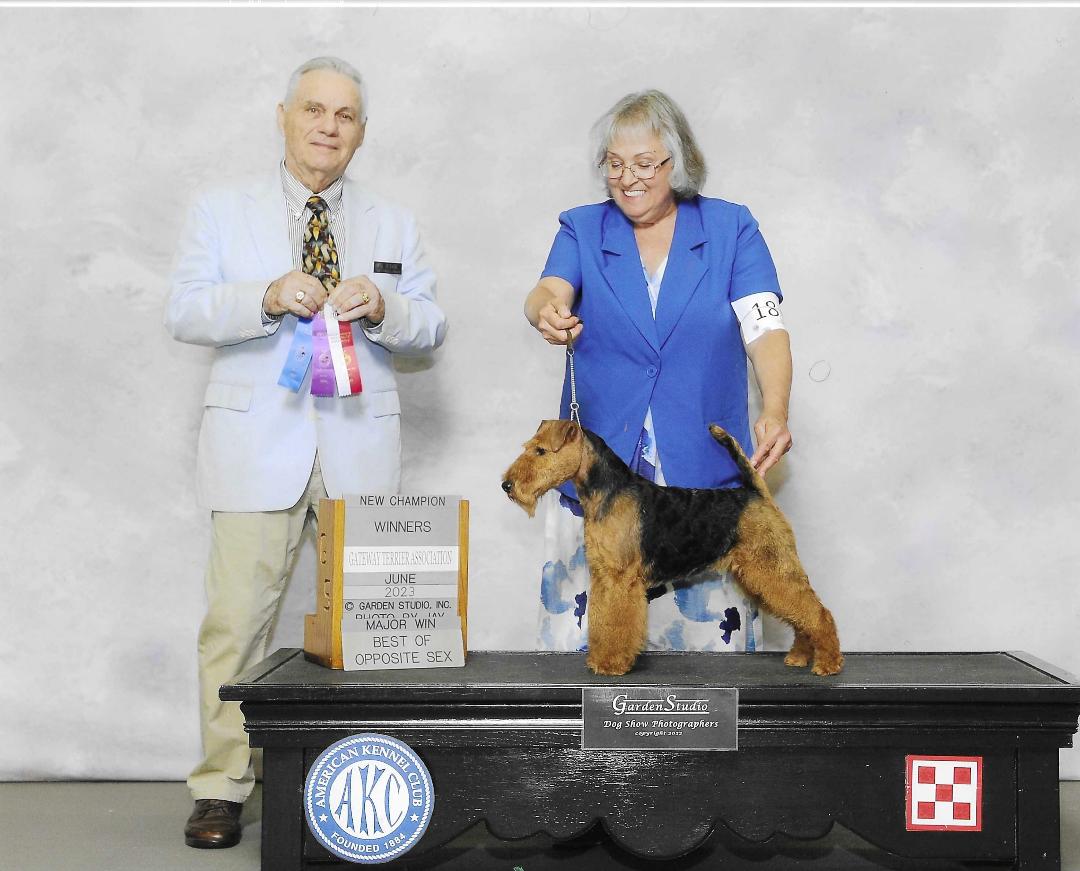 Winners Dog / Best of Winners
Seaplume's For Your Eyes Only
Caryn Stevens & Matt O'Farrell
GCH CH Carroway Bayleigh's Feel the Burn
Emily Carroll & Keith Bailey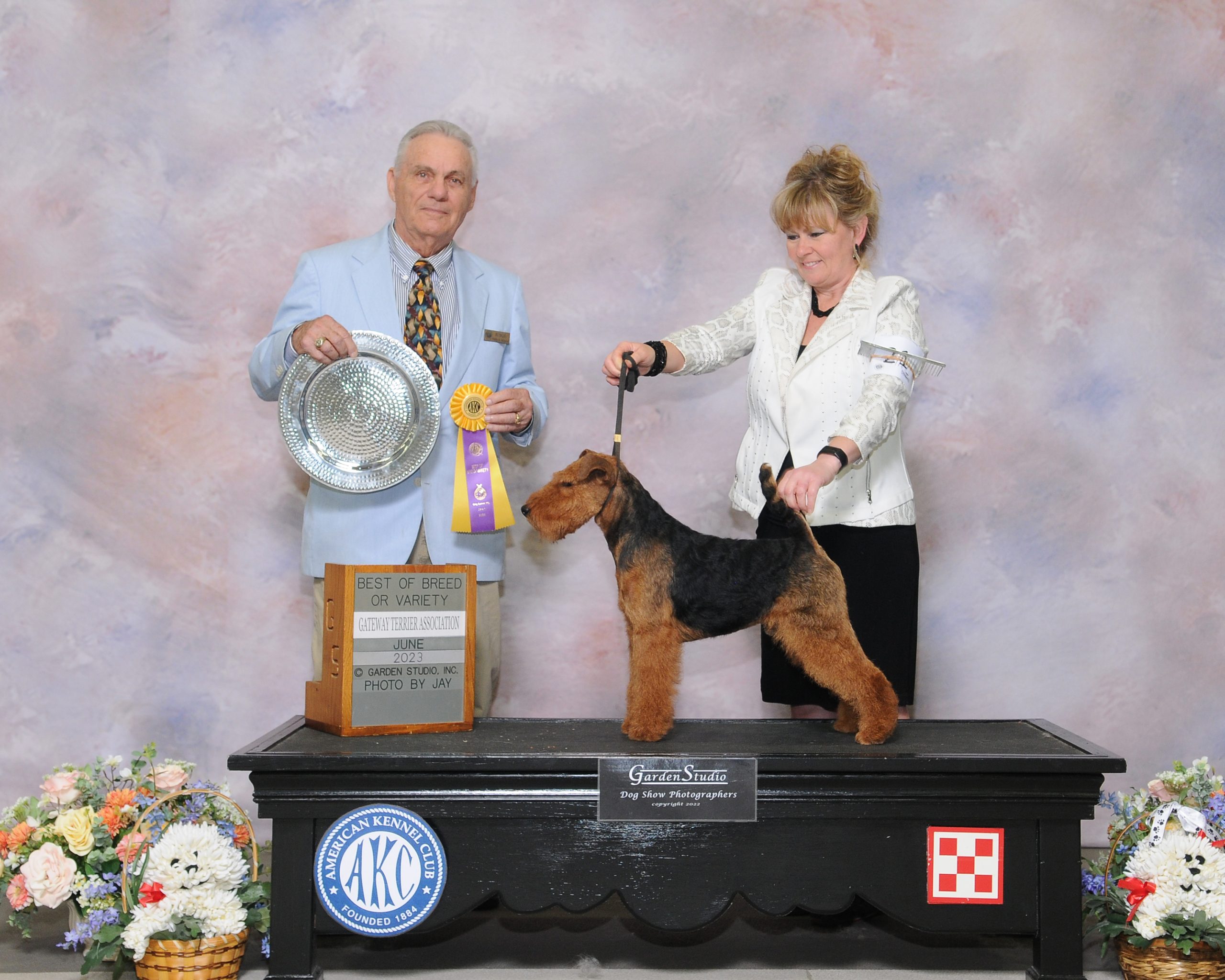 Diane Borneman, Bryan Safranski, Kathy McAtamney & Phil Schmitigal